Day 8 The Isle of Portland
Friday 15 September
Chesil Beach • rare birds • lonely lighthouses • pirates' hideaway • castles galore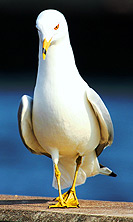 The final day of our walk encircles the Isle of Portland, a windswept limestone peninsula that juts five miles out into the tumultuous seas of the English Channel. It's a starkly beautiful place with a rich and eccentric past.
Portland is known for its hard-wearing stone, which is prized worldwide as a building material. St Paul's Cathedral in London and parts of United Nations complex in New York are faced in Portland stone – and the boundary markers of America's Mason-Dixon line were carved from the stuff. We'll come across numerous quarries along our route today.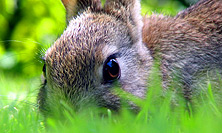 Setting off from Weymouth town center, we pass the ruins of Sandsfoot Castle and skirt the edge of Portland Harbour, one of the largest man-made harbors in the world. The Royal Navy scuttled their battleship HMS Hood across its southern entrance in 1914 in an attempt to fend off attacks by German U-boats.
Soon we cross a bridge to Chesil Beach, an 18-mile tombolo that links Portland to mainland Britain. We'll stop to visit Portland Castle, which stands guard over the adjacent harbor.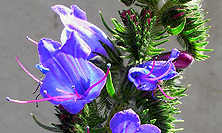 Beyond the peninsula's gateway town of Fortuneswell, the coast path threads past an abandoned Cold War bunker and a butterfly reserve to reach secluded Church Ope Cove. This excellent swimming cove was once a favorite landing site for smugglers, which explains the pirates' graveyard that we pass on our descent to the beach. The remains of Norman-era Rufus Castle on the cliffs above add to the sense of mystery here.
Next stop is the Portland Bird Observatory, an old lighthouse that's been converted into a watchtower for bird-spotters. Over 350 different species of birds have been catalogued here, including puffins, chiffchaffs, and the odd short-toed treecreeper.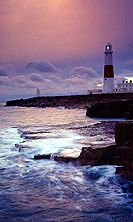 We break for lunch at The Pulpit Inn, by the remote settlement of Portland Bill. This is the southern tip of the Isle of Portland – not a place you'd want to be in a raging gale. The jagged, exposed rocks of the headland here fall away into a treacherous tidal race, beneath the 135-foot tower of the Portland Bill Lighthouse.
Our return route is straightforward: due north along the high cliffs that line Portland's western shores. Afternoon tea at Tout Quarry Park, where local sculptors produce in situ works of art out of Portland stone.
Bus back to Weymouth from Fortuneswell. Dinner by the banks of the West Fleet Lagoon at the excellent Crab House Café, then we'll see what nightlife Weymouth has to offer. Second night at the Windsor Hotel.
All text, site design, maps, and photos © David Wenk 2006 except where credited otherwise.
Be the first to hear about new adventures. Email me at wenk@btinternet.com to subscribe to my trip alert list.