Rates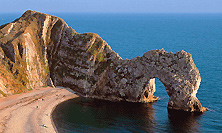 This itinerary includes pretty much everything except the booze and the airfare. You get:
• all bed & breakfast accommodation
• all food and non-alcoholic drinks
• all tours and activities
• all baggage transfers during the walk
• all UK travel from the rendezvous point
• my help and assistance throughout
Contact me today for last-minute pricing.
VISA/MasterCard accepted, through PayPal.
UK guests, you provide your own travel to London's Waterloo rail station.
Overseas guests, you provide your own travel to your initial rendezvous point at London's Heathrow airport (LHR). Sample roundtrip airfares from North America start at approximately US$600.
Alternative arrangements possible for passengers arriving into other London airports.
Specific details about rendezvous times and locations available on request. I would be happy to help you arrange your rail and air travel to London. Please contact me any time for assistance.
All text, site design, maps, and photos © David Wenk 2006 except where credited otherwise.
Be the first to hear about new adventures. Email me at wenk@btinternet.com to subscribe to my trip alert list.